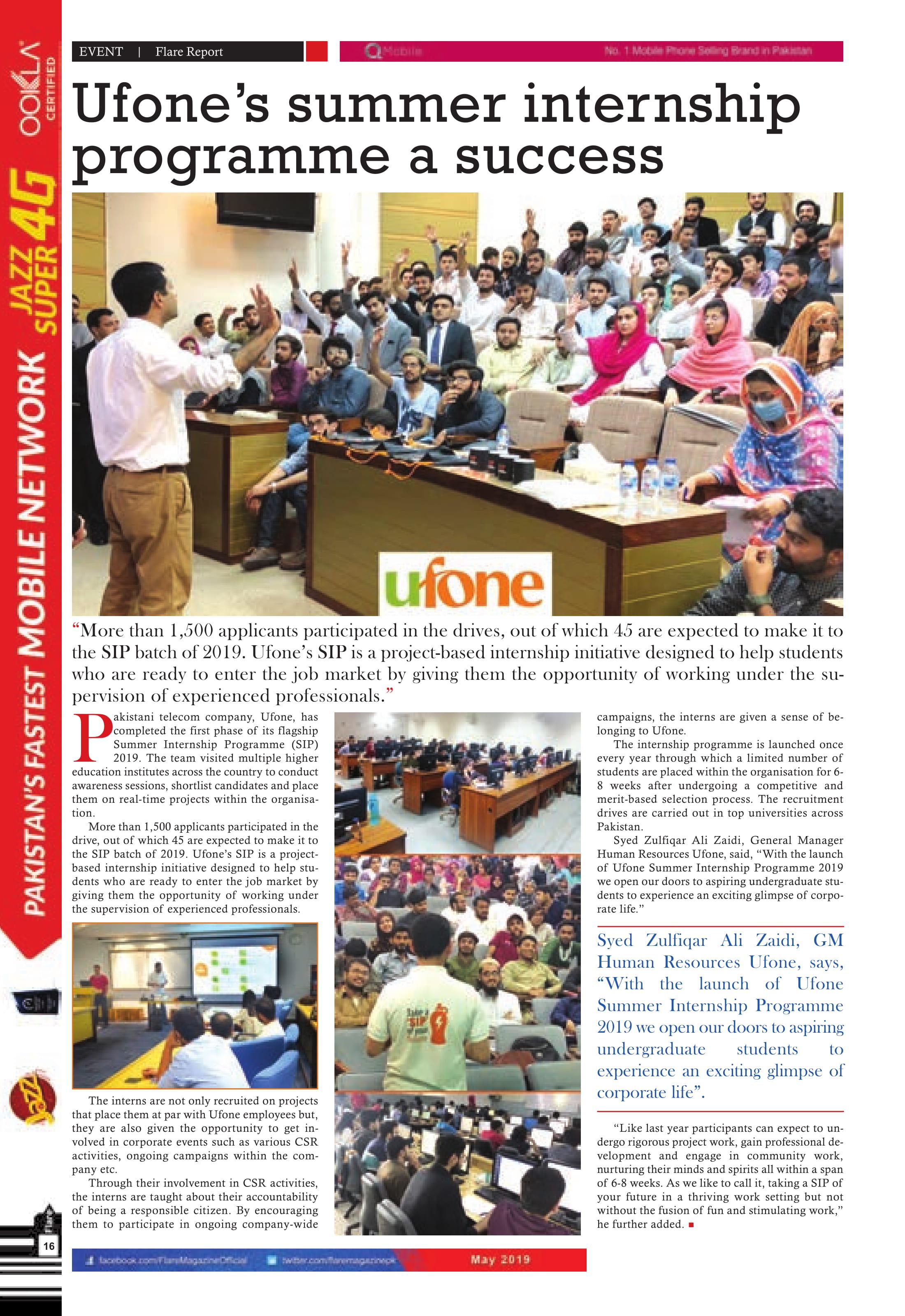 Ufone's summer internship programme a success
"More than 1,500 applicants participated in the drives, out of which 45 are expected to make it to the SIP batch of 2019. Ufone's SIP is a project-based internship initiative designed to help students who are ready to enter the job market by giving them the opportunity of working under the supervision of experienced professionals."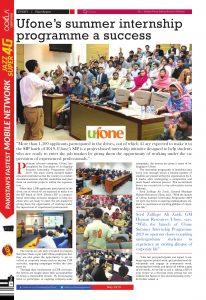 Syed Zulfiqar Ali Zaidi, GM
Human Resources Ufone, says, "With the launch of Ufone
Summer Internship Programme 2019 we open our doors to aspiring undergraduate students to
experience an exciting glimpse of corporate life".
Pakistani telecom company, Ufone, has completed the first phase of its flagship Summer Internship Programme (SIP) 2019. The team visited multiple higher education institutes across the country to conduct awareness sessions, shortlist candidates and place them on real-time projects within the organisation.
More than 1,500 applicants participated in the drive, out of which 45 are expected to make it to the SIP batch of 2019. Ufone's SIP is a project-based internship initiative designed to help students who are ready to enter the job market by giving them the opportunity of working under the supervision of experienced professionals.
The interns are not only recruited on projects that place them at par with Ufone employees but, they are also given the opportunity to get involved in corporate events such as various CSR activities, ongoing campaigns within the company etc.
Through their involvement in CSR activities, the interns are taught about their accountability of being a responsible citizen. By encouraging them to participate in ongoing company-wide campaigns, the interns are given a sense of belonging to Ufone.
The internship programme is launched once every year through which a limited number of students are placed within the organisation for 6-8 weeks after undergoing a competitive and merit-based selection process. The recruitment drives are carried out in top universities across Pakistan.
Syed Zulfiqar Ali Zaidi, General Manager Human Resources Ufone, said, "With the launch of Ufone Summer Internship Programme 2019 we open our doors to aspiring undergraduate students to experience an exciting glimpse of corporate life."
"Like last year participants can expect to undergo rigorous project work, gain professional development and engage in community work, nurturing their minds and spirits all within a span of 6-8 weeks. As we like to call it, taking a SIP of your future in a thriving work setting but not without the fusion of fun and stimulating work," he further added.