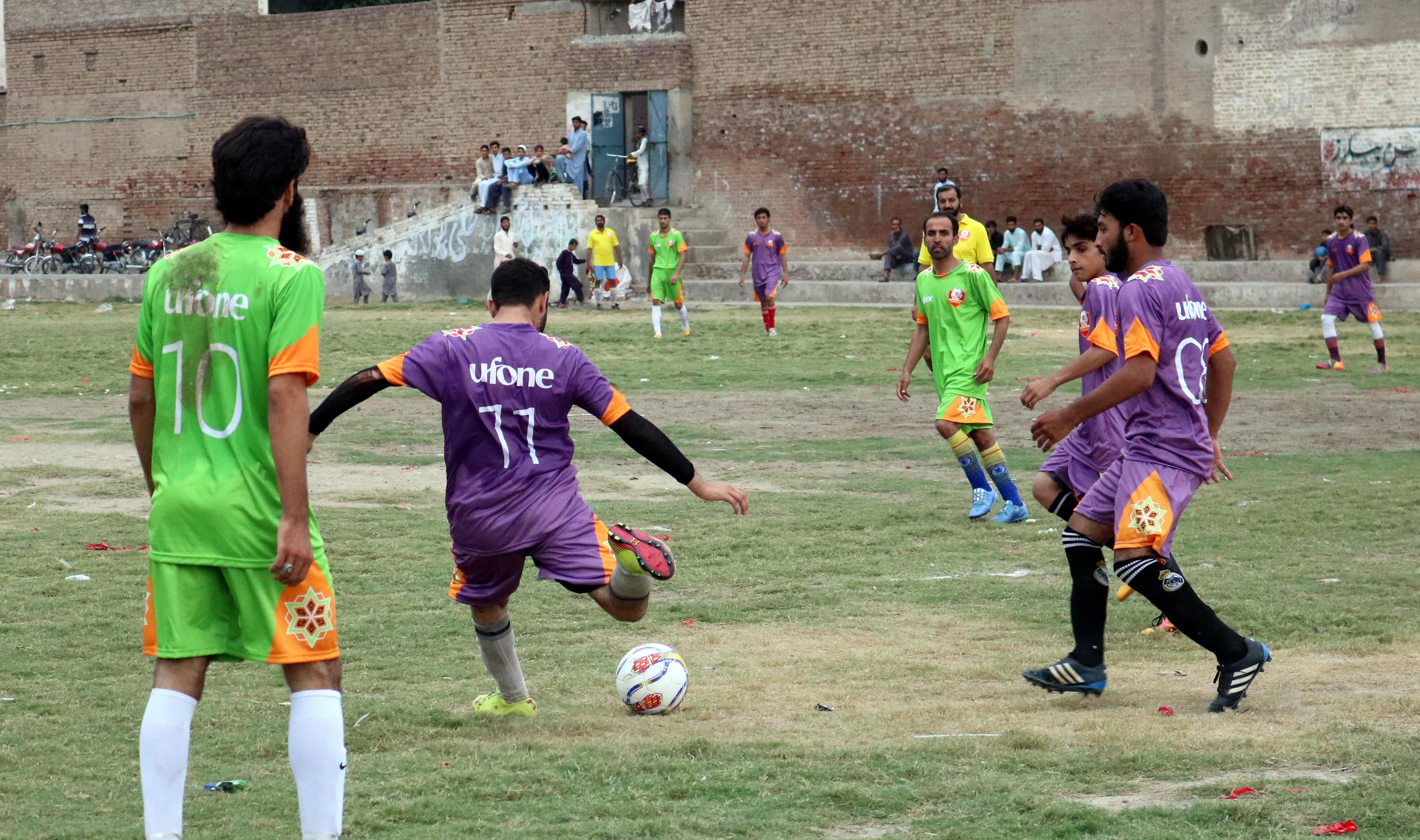 Ufone Khyber Pakhtunkhwa Football Tournament: Matches conclude in six cities
Khyber Pakhtunkhwa's youth continue to display their extraordinary football talent in the Ufone Football Tournament, organized within the KPK province. Match winners from 6 out of 21 cities have already been announced while the remaining matches continue as per schedule.
The first match was played in Lakki Marwat's Kabir Khan Park where Carvaan FC and Registan FC faced each other for the City's title. Carvaan FC dominated the game and defeated Registan FC with a score of 3 – 0. Touqeer, Kazi Tahir and Nouman scored the goals for their team to clinch the City title.
In Mansehra, Kohistan FC were victorious. Similarly, in Haripur, a challenging match was played between Tarbela Shaheen FC and Golden FC at Degree College Haripur's ground. Both teams were unsuccessful in scoring a goal during the match that had to be decided over a penalty shootout. Tarbela Shaheen FC clinched the City title beating Golden FC with a score of 3 – 0 during the shootouts.
Tank Bazaar ground witnessed the clash for the City title, where Aatish FC handed over a rather comprehensive defeat to Pak Fighter FC with a score of 6 -0. Shoaib scored a hat trick to solidify his team's claim over the City title for Tank. Adnan, Fareed and Umer were amongst the other players who contributed with one goal each towards this historic win.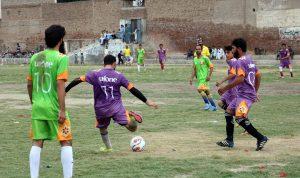 In Dera Ismail Khan, DFA Senior and DFA Junior battled it out for the City's title at Iqra College ground. DFA Senior emerged as champions from D.I. Khan by beating DFA Junior with a score of 3 – 0. Zulfiqar, Faheem and Rehan scored goals to lead their team across the victory line.
Similarly, for Malakand's title the match was played at Zafar Park, where Malakand Green FC and Batkhela White FC battled it out face to face. Adnan from Batkhela White scored two crucial goals, first during the 16th minute and second during the 25th minute to solidify his team's lead in the match. Later, during the 63rd minute, Waqar made a move to successfully score the third goal required to seal the victory for the team and clinch the City title from Malakand.
Ufone teams also visited various Schools, Colleges and Universities in the match cities engaging in exciting activities organized for the youth students and also a chance to win football cup related merchandize and gifts. Ufone believes that engaging youth in healthy activities, such as sports, has a positive effect on their mental and physical development. Hence, more the reason that a Pakistani cellular company provides platform to its Country's youth to showcase their skills and display their talent to the rest of the Country. The tournament in Khyber Pakhtunkhwa builds over the success of three editions to Ufone's Balochistan Football Tournament which evolved to become one of Balochistan's major sporting event.