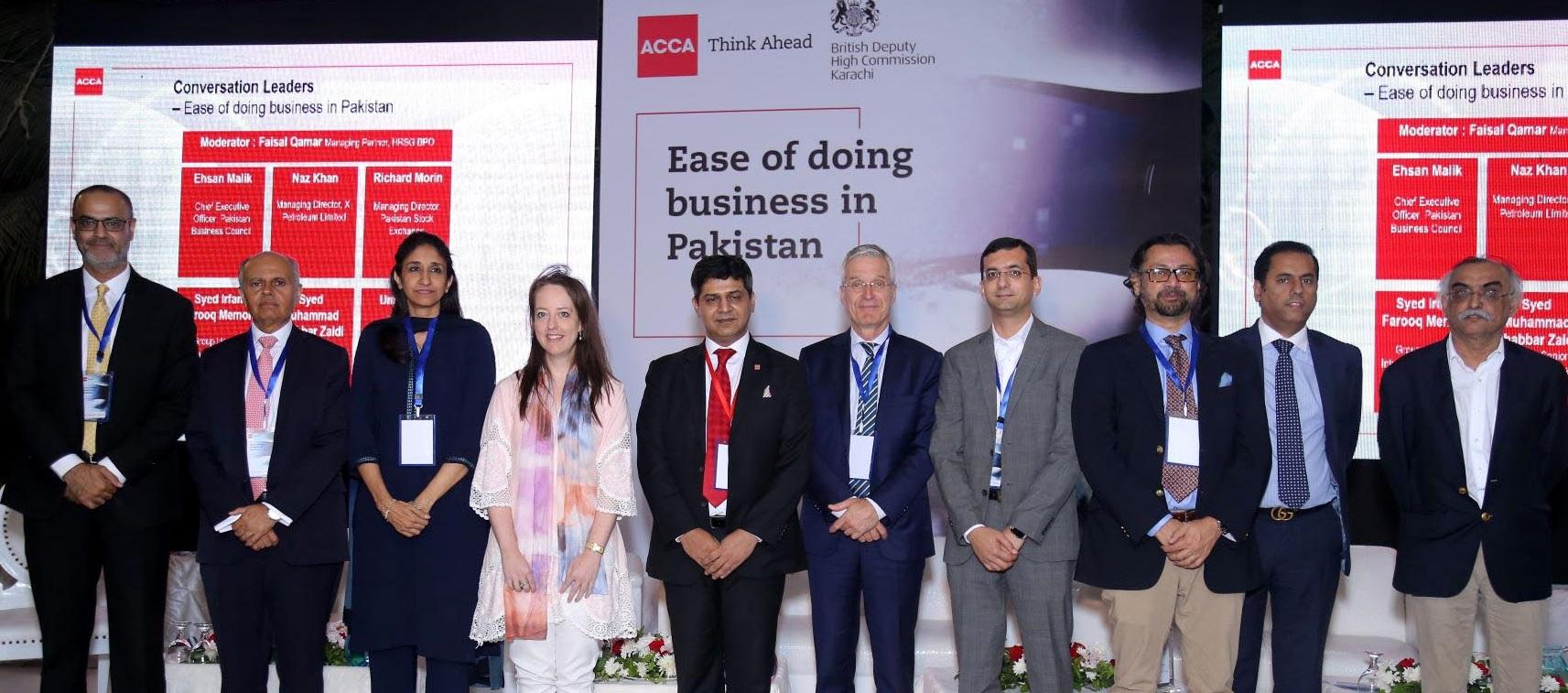 ACCA and British High Commission hold event on "Ease of Doing Business in Pakistan"
ACCA Pakistan and British Deputy High Commission held a conversation in Karachi on the 'Ease of doing business in Pakistan' and 'Global Competitiveness Index'.
These indices rank countries against each other based on how the regulatory environment is conducive to business operations.
ACCA hosted this discussion in line with its commitment to deliver value for the economies where it operates and the pledge of ACCA members in Pakistan to drive GDP growth by 7% as well as improving the ranking of Pakistan to top 50 for 'ease of doing business' and 'global competitiveness index' for the next 5 years; ACCA and ACCA members continue to contribute and collaborate with thought leaders to focus on high impact actions as a key priority.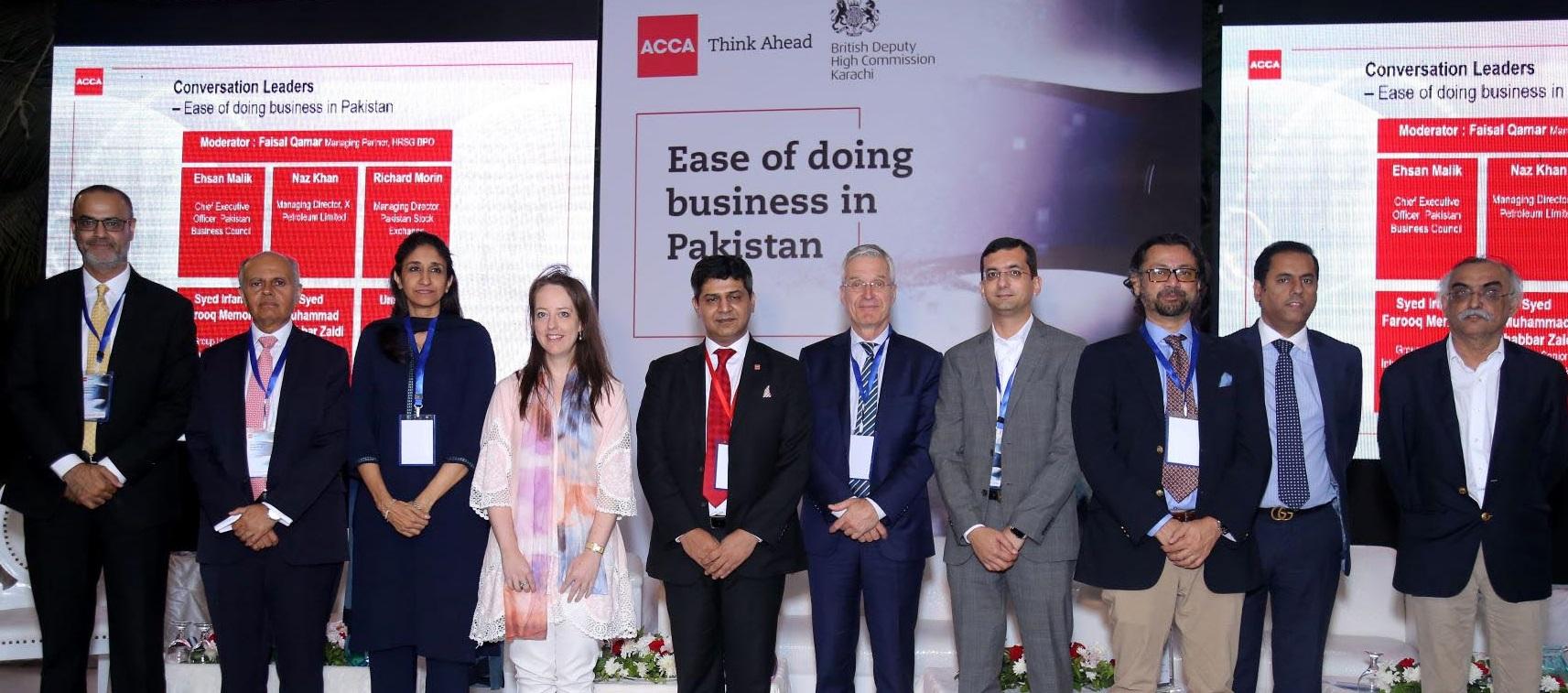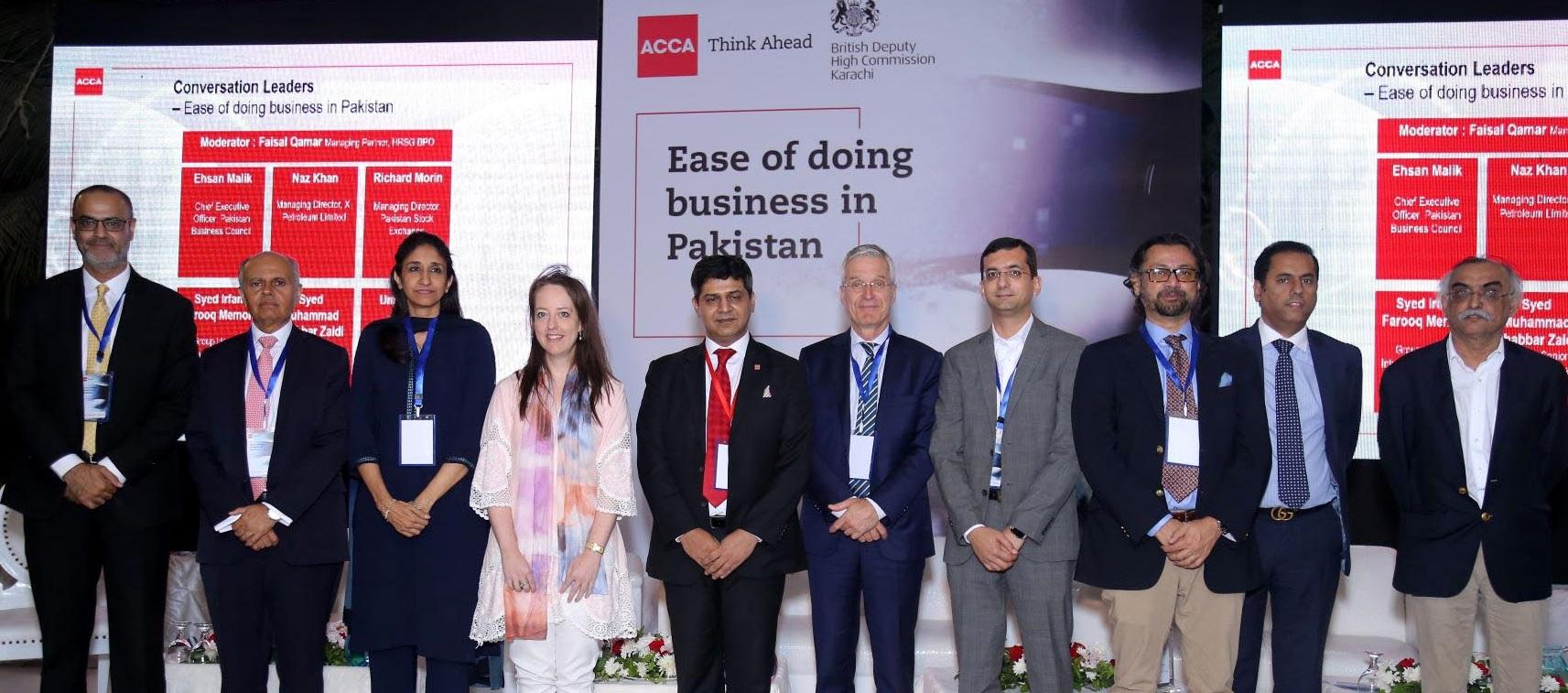 Elin Burns – British Deputy High Commissioner and Director for Trade for Pakistan, in her address said, "It is great to see the government on a federal and provincial level making progress on creating ease of doing business and mobilising domestic and foreign investment. These reforms, bringing Pakistan 11 places up in the World Bank's latest report are important for Pakistan's economic prosperity and improving the overall business climate. ACCA's commitment to this agenda is commendable and we hope to see more organisations taking a lead role on this front."
The event was marked by a high-octane panel discussion which was moderated by Faisal Qamar, Managing Partner, HRSG BPO. The conversation leaders included Naeem Zamindar, former Minister of State and former Chair of Pakistan Board of Investment,  Syed Muhammad Shabbar Zaidi, Territory Senior Partner & Chairman, A.F. Ferguson & Co. Chartered Accountants, Ehsan Malik, Chief Executive Officer, Pakistan Business Council, Richard Morin, Managing Director, Pakistan Stock Exchange, Syed Irfan Farooq Memon, Group Head – Internal Audit, United Bank Limited, Naz Khan, Managing Director, X-Petroleum Limited and Umer Jalil Anwer, Chief Financial Officer, Siemens (Pakistan) Engineering Company Limited. The panellists concluded that the implementation of tangible and critical changes in legislation and professional capability set were essential to improve Pakistan's ranking. They also emphasised on the importance of enabling the right talent and highlighted the key drivers for improving business function was social and financial inclusion of women and attracting local and foreign investments.
"Pakistan has improved its ranking by 11 spots in the World Bank's latest Ease of Doing Business rankings, climbing to 136th from 147th last year. It is remarkable but not sufficient, we need to improve and work diligently on the reform agenda. At ACCA we strongly believe that mountains do move and the strategic business leader across Pakistan has to demonstrate persistence and character, "said Sajjeed Aslam, Head of ACCA Pakistan.