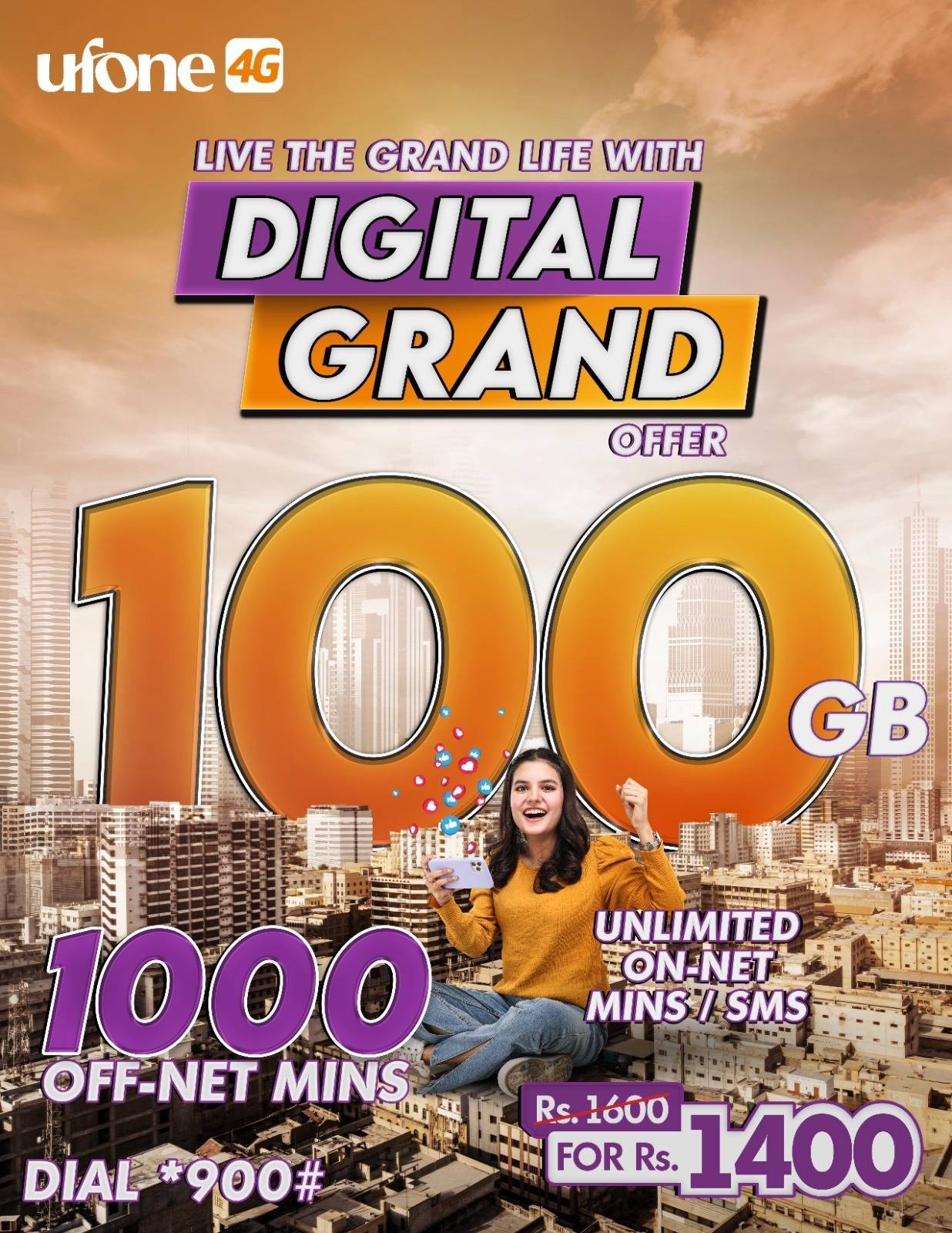 Ufone 4G introduces Digital Grand for Unmatched Connectivity
Pakistani Telecommunication provider, Ufone 4G has introduced its latest offering the Digital Grand Offer. This offer revolutionizes connectivity and delivers unmatched benefits to its valued customers. With a generous data allowance of 100 GBs, along with 1000 off-net minutes, Ufone 4G users can now amplify their digital experience to new heights. The package also includes unlimited U-U/PTCL minutes, ensuring unlimited calls within the network and allowing users to stay connected with friends and family without any restrictions.
Ufone 4G understands the importance of providing its customers with the best value for their money. Previously priced at Rs. 1600, the weekly Digital Grand Offer is now available at a discounted price of just Rs. 1400 enabling every Pakistani to embrace the future of connectivity.  This new offer brings lightning-fast internet speeds to Ufone 4G customers, ensuring unmatched online experience.
To avail Ufone 4G's Digital Grand Offer, subscribers can dial *900# USSD or *8*4# for retailer code. The offer is also available on all digital channels, ensuring effortless accessibility and a smooth browsing experience.
Ufone 4G is committed to delivering unparalleled services, enabling customers to fully harness the potential of their digital interactions and stay connected with the rapidly evolving world around them.