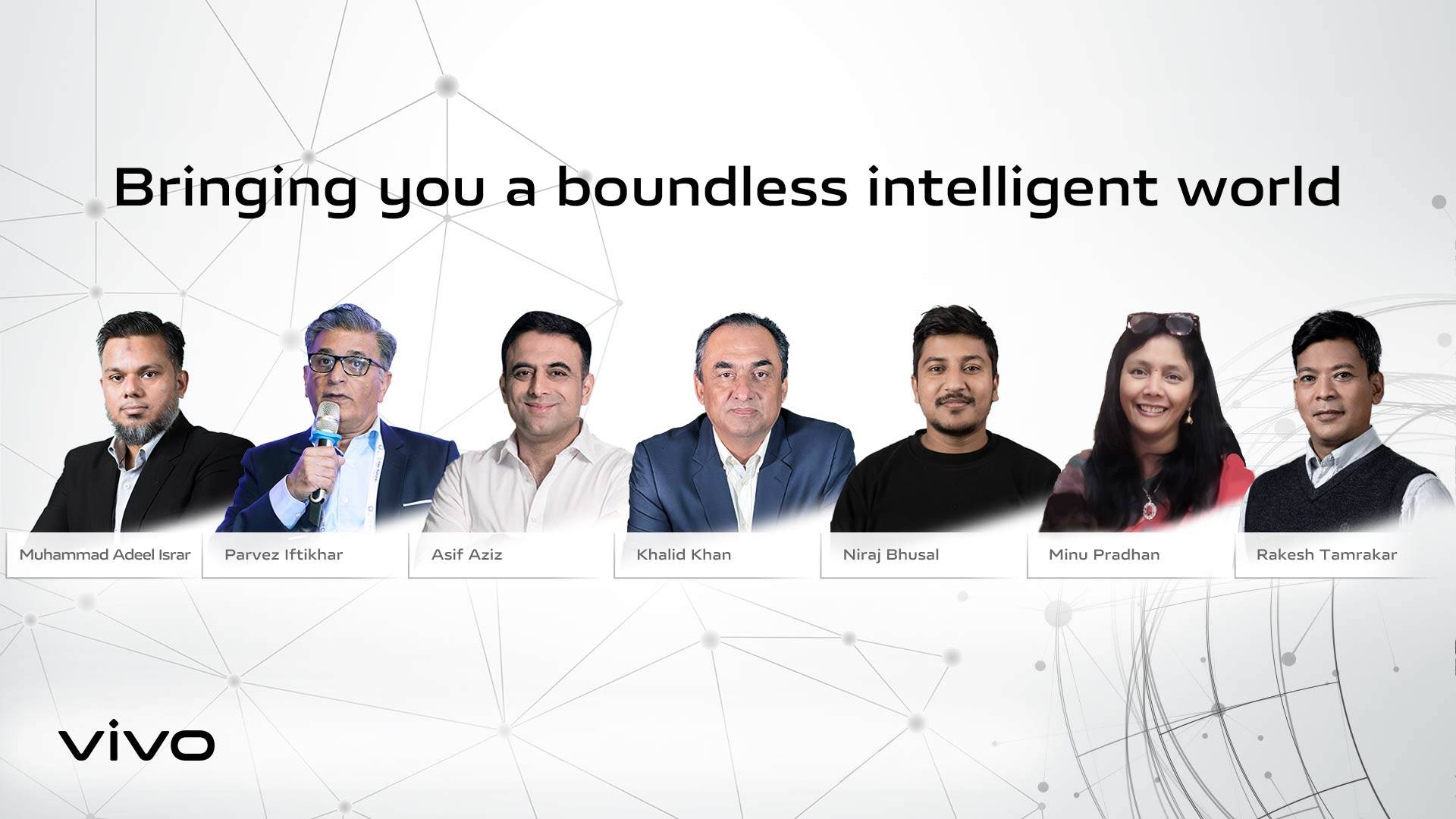 vivo's 5G Talk Explores the Future of Connectivity in Pakistan
vivo today launched vivo 5G Talk, a virtual event that brought together industry experts from Pakistan and Nepal for a conversation about the current state of 5G in the region and its potential to transform business and everyday life in the years to come. This event sets the stage for vivo's 5G Talk initiative, designed to drive conversations that promote the advancement of telecommunication technology, further reinforcing vivo's commitment to pioneering innovation and progress in the field. Themed "Bringing you a Boundless Intelligent World," the event and panel discussion aims to explore different aspects of the telecommunication ecosystem and create space for cross-sector dialogue.
The inaugural event featured six experts, including Parvez Iftikhar, International Consultant on ICT Policy and Regulation; Khalid Khan, Founder and Chairman of Central Asian Cellular Forum; Asif Aziz, Chief Business Officer at Jazz, Pakistan; Niraj Bhusal, Non-Gazetted I, Ministry of Finance, Nepal; Muhammad Adeel Israr, Chief Technology and Enterprise Business Officer of NCELL Axiata, Nepal, and Lead CTO, Group Operations at Axiata; and Minu Pradhan, Director at Nepal Telecom.
Discussing the benefits of 5G for developing countries like Pakistan and Nepal, the panelists concluded that enhanced connectivity could provide solutions to infrastructure challenges, such as remote healthcare and education, IoT for agriculture and disaster recovery, and enable new business models that could contribute significantly to the GDP of these countries. The panel also delved into the importance of creating an environment for innovation and entrepreneurship by building the necessary infrastructure and implementing good regulatory policies, especially when it comes to addressing the key challenges associated with 5G rollout, such as geographical barriers and spectrum affordability. The speakers emphasized the need for commercial viability and public-private sector cooperation to maximize the potential of 5G in these countries.
"As a region experiencing robust growth, Asia is yet to fully benefit from the deployment of 5G. Our sector is making huge strides toward making 5G a reality for consumers, and today's discussion offers a glimpse of what lies ahead for this vibrant region and its digital transformation," said Rakesh Tamrakar, Leading Specialist at vivo Communications Research Institute. "At vivo, we are dedicated to making 5G smartphones more convenient, accessible, and affordable to empower communities to thrive in the new digital landscape. Our relentless efforts in this area, including our extensive R&D initiatives, have resulted in cutting-edge innovations that are now a part of global 5G standards. By nurturing innovation and collaboration, we believe we can contribute to shaping a boundless, intelligent world where everyone can benefit from advanced telecommunication technologies."
vivo has designed a wide range of products ready for the next generation of connectivity, catering to different consumer preferences and budgets. For instance, the powerful X and V series offer some of the slimmest 5G phones on the market, owing to vivo's innovative 3D stacking technology. These phones also boast exceptional power-saving features, and remarkably reliable connectivity, all backed by years of R&D.
With a team of over 100 experts focusing on 5G research, vivo is one of the leading contributors to 3GPP standards, having contributed more than 10,000 5G proposals and over 5,000 5G invention patents. As one of the largest smartphone makers and 5G pioneers, vivo adheres to an innovation strategy that prioritizes user needs and advances cutting-edge technologies that are tailored to enhance everyday experiences for customers worldwide.
To watch vivo 5G Talk, please visit https://www.youtube.com/@vivoPakistan and https://www.facebook.com/vivoPakistan/