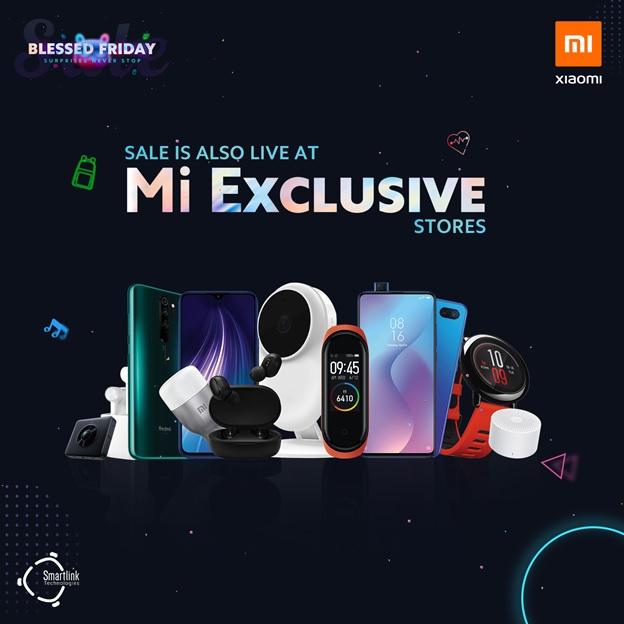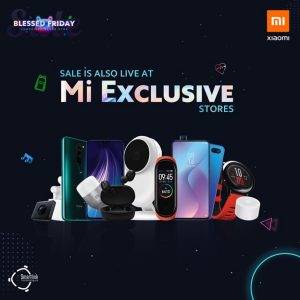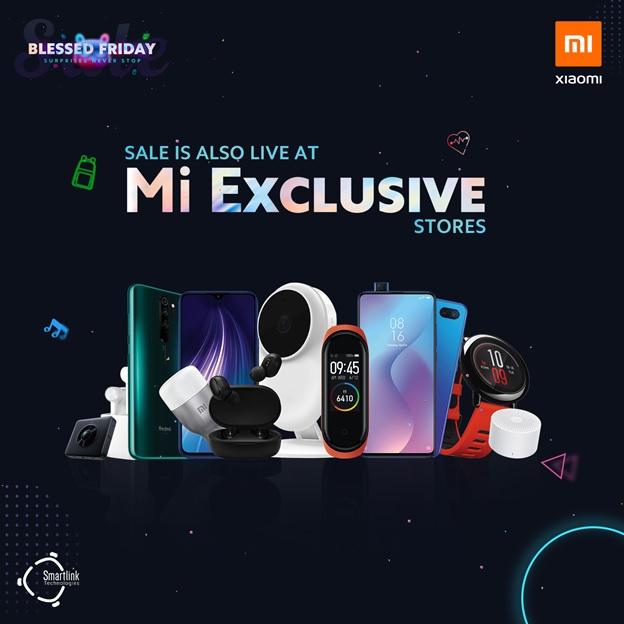 The most anticipated sale of the year, the mi blessed Friday sale is still going on our mistore.pk and on official mistores nationwide. This blessed Friday, mi is offering the mind boggling discounts on exclusive products and smartphones.
For the very first time in Pakistan, mi is offering discounts on its latest product from smartphones to bands every product is from the top notch product category of 2019.
The blessed Friday sale will last till 3rd December 2019. So, don't delay anymore and grab your favorite products with exclusive discounts.
The sale is segregated into 4 major categories and the categories are:
Smartphone and audio
Fitness
Cameras and new arrivals
Each product category will unlock on its dedicated day.
In 1st category mi is offering discounts on smartphones and audio products and it's the first category which is going to be unlocked on this sale. This category will unlock on 28th November 2019.
In 2nd and 3rd category mi is offering discounts on lifestyle and fitness products which will unlock on 29th November 2019.
In 4th and final category mi has decided to feature mi cameras and new arrivals and this category will unlock on 29th November 2019.
Fitness and lifestyle category:
In fitness and lifestyle category mi is offering exclusive discounts on a very wide range of lifestyle and fitness products.
In this category there is one of the top notch products are available like
Amazefit pace
Mi band 4
Mi led bulb
Amazefit pace:
Amazfit Pace watch is a GPS-enabled sports smartwatch with 5 days of battery life. Run phone-free with onboard music storage, while tracking key metrics like pace, cadence, distance, time, heart rate and more. Choose from activity and sport modes for: Outdoor/Indoor Run, Trail Run, Walk, Outdoor/Indoor Bike, Elliptical, and more. Follow our running training plans for beginners, 5K, 10K, and marathon runners. Customize your watch face by uploading personal photos, and receive all your calls, texts, emails, and app notifications via the always-on display.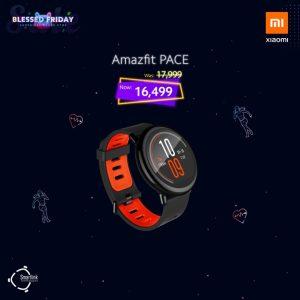 Mi band 4:
The Xiaomi Mi band 4 has a much wider display, it has a full color touch display with screen resolution. It is a big change as previous Mi Band has monochrome display. The color display is a game changer for the Mi Band especially right now that most of the wearables (smartband) has a color display.
The smartband is packed with different sensors, it has a heart rate monitor, ADI ultra low-acceleration sensor. It is precise with accurate sensor to keep track of your health stats. It is connected to your smartphone via Bluetooth V5.0 and compatible Android 4.4 and iOS 9.0. There is also a version with NFC support.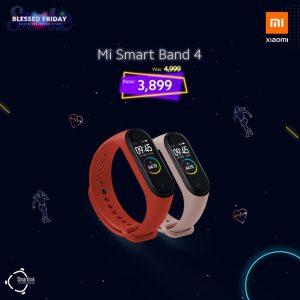 Mi led bulb:
Light color has a profound effect on the human senses. It can stimulate the nervous system, and it has a significant influence on emotional and psychological states. Different color temperatures can also help improve the quality of people's lives. Slowly increasing the intensity of lighting to a certain point before you wake up can improve your mood and make getting up easier. But lighting can do even more than this; it can bring magic to your life.
Patron
All the products come with the exceptional warranty of smartlink technologies.