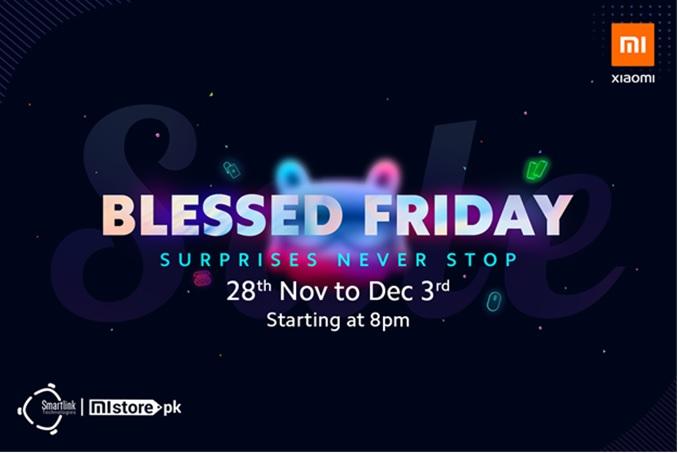 Xiaomi Pakistan brings the greatest of sale of 2019. This sale is going to be the biggest sale of 2019 in Pakistan vis-à-vis Xiaomi is offering unprecedented discounts on this BLESSESD FRIDAY SALE. In this Sale Xiaomi Pakistan is offering crazy discounts up to 70%, of more than PKR 100 million.
The sale will go live on both mistore.pk and mi exclusive stores with the emergence of 28 November 2019 and will last till 3rd December 2019.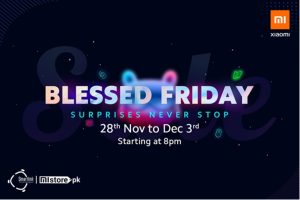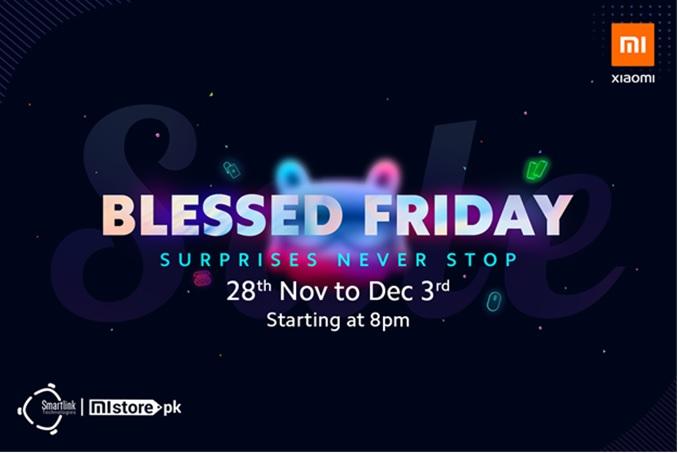 Featured products and procedure of discounts:
Mistore has decided to offer amazing discounts on multiple products of Xiaomi on this BLESSED FRIDAY SALE. The sale is segregated into 3 major categories and the categories are:
Smartphone & Audio
Fitness & Lifestyle
Each product category will unlock on its dedicated day.
Smartphones & Audio devices will be unlocked on the first day of Sale 28th November. On 2nd day Fitness & Lifestyle category will be unlocked and then on 3rd day Camera & New Arrival Category will be unlocked. Then after that in the rest of the 3 days, all the categories will stay
Unprecedented discounts:
On this Blessed Friday Redmi Note7 will be available only in PKR 25,999, the product was originally priced as PKR 27,499.
Mi A3 is one of the best sellers of Xiaomi and is available on phenomenal discount in this Sale. Mi A3 is available for only in PKR 28,899 the product was originally priced as PKR 33,999.
In fitness and lifestyle category Xiaomi is offering mindboggling discount on Amazfit pace. On this sale the product will be available only in PKR 16,999 which was originally priced as PKR 17,999.
Patron
All the products come with the exceptional warranty of smart link technologies. Smart link technology is the official partner of Xiaomi in Pakistan.