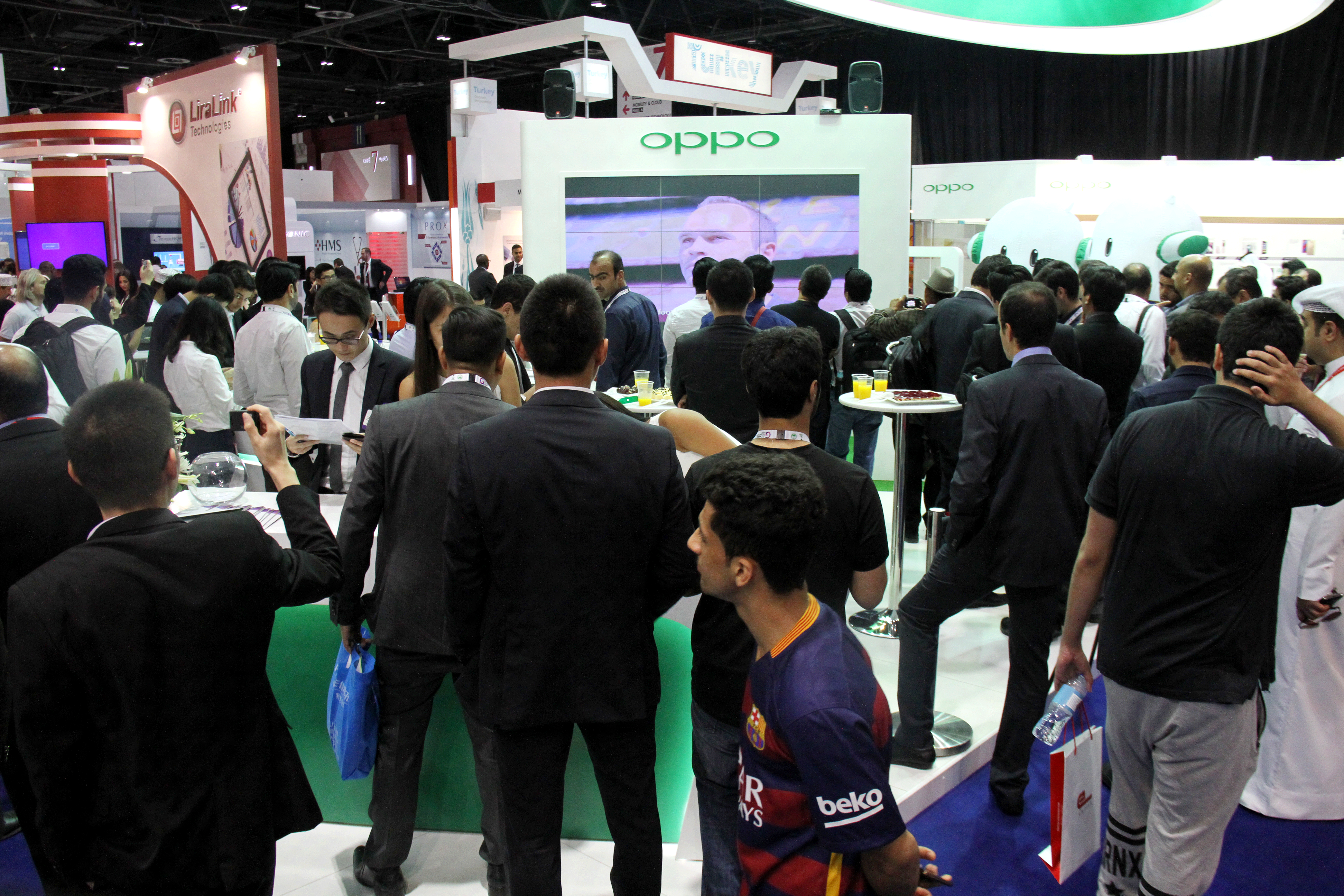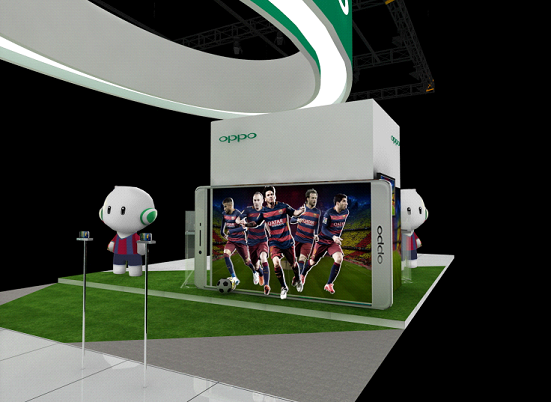 FC Barcelona corner in OPPO Booth
"The MENA region is a new focus for OPPO, and we have been operating in several markets here since late 2014. As the leading IT exhibition in the Middle East, GITEXis the ideal venue for OPPO to present our best products and to show the consumers here just how important they are to us." says Sky Li, Vice President of OPPO and Managing Director of International Mobile Business.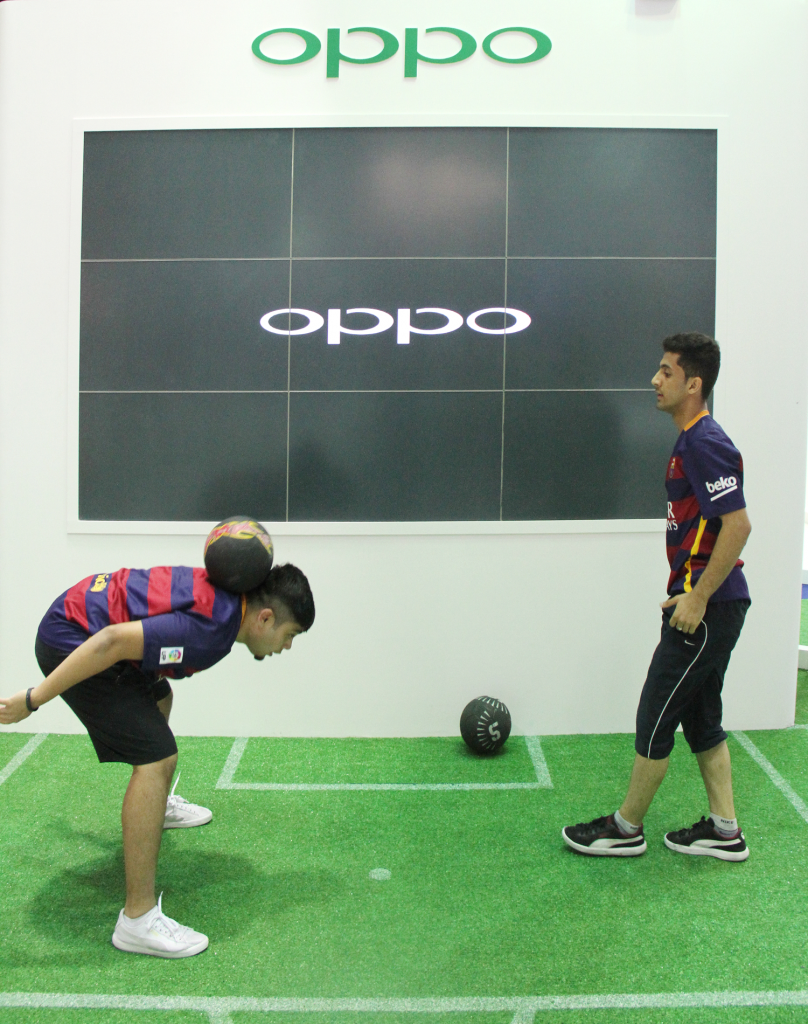 Football show
OPPO products are now also available in neighboring MENA markets including Egypt, Algeria and Morocco, as well as South Asian markets like India and Pakistan, over 30 international and local media participated and experienced OPPO R7 series in the Gitex OPPO Booth.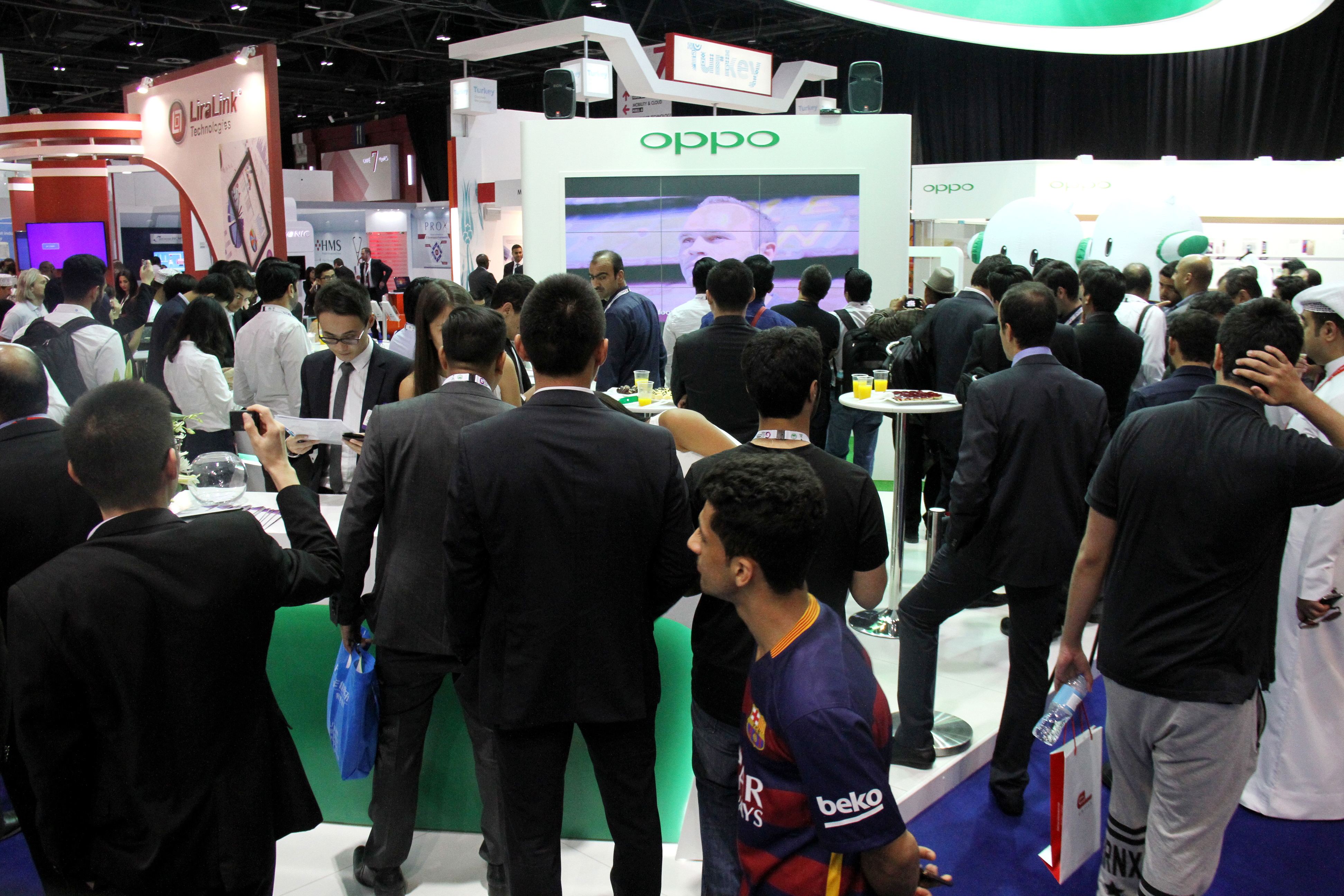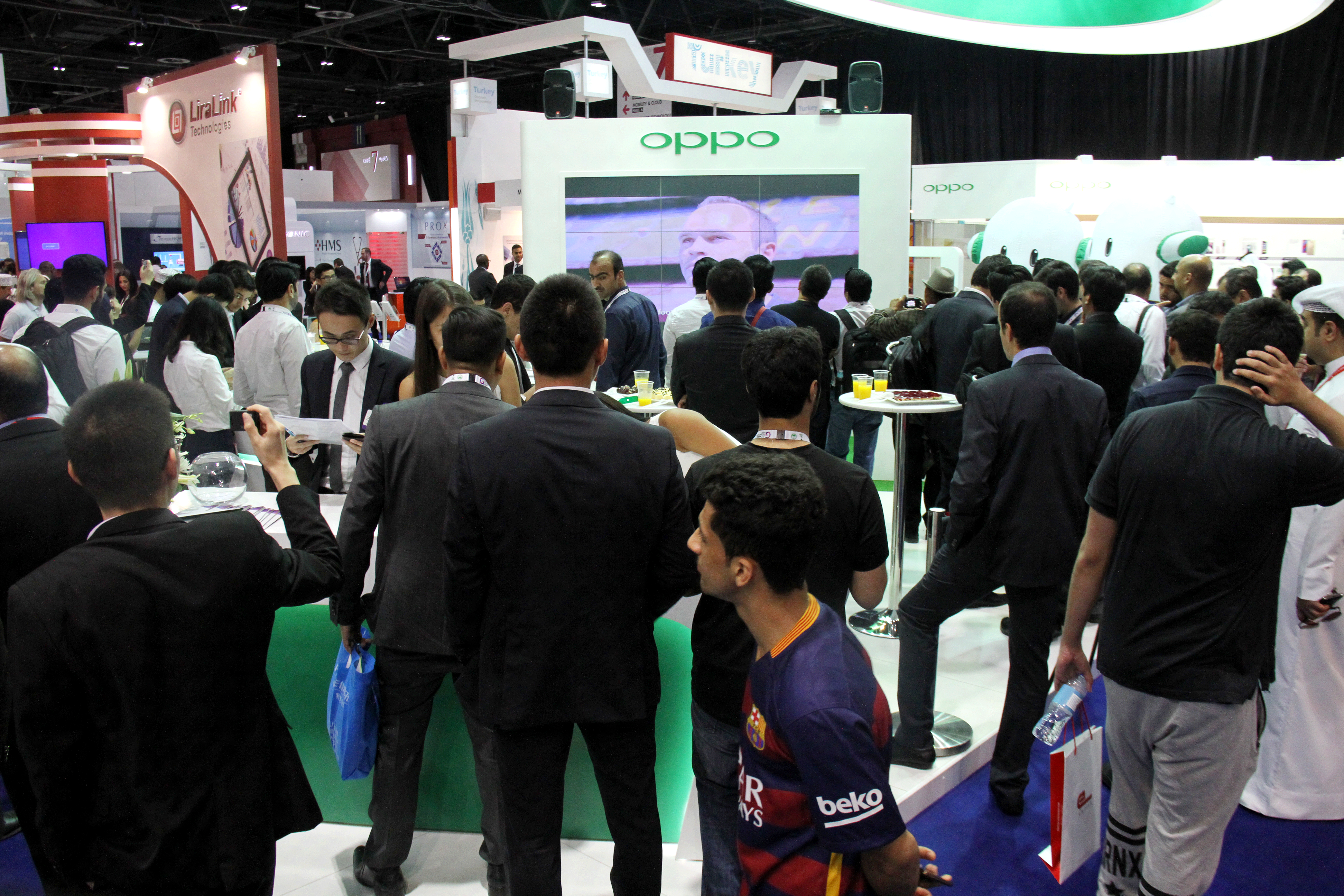 Media friends gathered together to experience R7 Series